TOP STORIES




---

---

Meeting with Putin is a coup for France's Marine Le Pen

---

---
Brazil in race to save drought-hit city

US sanctions Venezuela VP over sanctioning claim<br>s

Truthful Trump: Poll finds administration more trustworthy than MSM

CANUCKS vs. WILD RESULT - Brock Boeser scored a goal in his NHL debut as the Vancouver Canucks beat the Minnesota Wild 4-2. The Canucks face the Jets in Winnipeg on Sunday at 5pm.

Hockey Night in Canada - The Toronto Maple Leafs visit the Buffalo Sabres Saturday night on Hockey Night in Canada. Watch coverage with our free live stream only on the CBC Sports app or tune in to CBC-TV.

Canadian snowboarder Spencer O'Brien lands slopestyle silver. Strong 2nd run was the difference for Courtenay, B.C. native at World Cup event.
CBC Sports Posted: Mar 25, 2017 11:15 AM ET Last Updated: Mar 25, 2017 12:20 PM ET
Canada's Spencer O'Brien claimed a silver medal at the final World Cup snowboard slopestyle event of the season in Spindleruv, Czech Republic, on Saturday. 

Hockey Night in Canada: Avalanche vs. Oilers - The Colorado Avalanche visit the Edmonton Oilers Saturday night on Hockey Night in Canada. Watch coverage with our free live stream or tune in to CBC-TV.

Canadian snowboarder Spencer O'Brien lands slopestyle silver. Strong 2nd run was the difference for Courtenay, B.C. native at World Cup event
CBC Sports Posted: Mar 25, 2017 11:15 AM ET Last Updated: Mar 25, 2017 12:20 PM ET - Canada's Spencer O'Brien claimed a silver medal at the final World Cup snowboard slopestyle event of the season in Spindleruv, Czech Republic, on Saturday. 

Hockey Night in Canada: Avalanche vs. Oilers - The Colorado Avalanche visit the Edmonton Oilers Saturday night on Hockey Night in Canada. Watch coverage with our free live stream or tune in to CBC-TV.

Canucks' Brock Boeser scores game-winner in NHL debut - Read More

Join the Wolfpack and become a rugby league instant expert -  Read More

Canadian MacDougall set for debut run at 'stacked' cross-country worlds -  Read More

Nishikawa, Killick golden in season finale at Ski Nationals -   Read More
Canada's Kevin Hill just misses podium after crash in snowboard cross   Read More

Canada gets win in Zambrano's 1st game in charge of men's soccer program   Read More

---

---


Meghan Markle is 'poised to meet the queen on Mother's Day'


Noble Dynasty.

---

THE CAPUTO FAMILY ASSOCIATION - FOR THE DEFENSE OF TRADITION, FAMILY HISTORY AND LINEAGES
Shooting with victims at a nightclub in Cincinnati
Oregon reports more hate crimes than any other State
Penn State ex-president convicted of one charge in Sandusky scandal
Donald Trump's administration to review decades-old US aim of world without nuclear weapons
Death rates up for middle age whites with little education
Canada's CF-18s to fly 2 NATO overseas missions in 2017. Air Force says it's 'actively risk-managing the capability gap' to meet NATO and Norad commitments

Campbell River man attacked by grizzly beat at remote logging camp
'Enough now': Standing Rock tribe formally asks protesters to leave camps. Hundreds remain in camps set up to oppose contentious $3.8B Dakota Access pipeline project.
* Visit Native American Peoples
* Indian Country today
* Aptn.ca

US-led forces meet stiffer than expected resistance as widespread Iraqi joy at being 'liberated' fails to materialise
EU wants Turkey's Erdogan to be the next 'Yanukovych'
There was an African trade meeting with no Africans because their visas were denied US travel
The Netherlands Wants to Fund Abortions in Africa
Business/Markets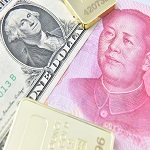 Warning: US Dollar Doomsday by end of 2017? A former U.S. Congressman issues warning to Americans. Dollar collapse is INEVITABLE. Explains how you need to prepare... Watch it Now ›
From The Unofficial Hogwarts Haggadah: What Harry Potter and Passover Teach Us About Wealth and Class
New York Conference Raises Awareness for Gaucher Disease. According to the National Gaucher Foundation, one out of every 10 Ashkenazi Jews are carriers for the rare genetic disorder.
Why do we make children sleep alone?
Oddly Enough

Sierra Leone pastor discovers 706-carat diamond
FREETOWN (Reuters) - A Christian pastor has found one of the world's largest uncut diamonds - weighing 706 carats -- in Sierra Leone's eastern Kono region.
How a 94-year-old genius may save the planet
Organic farming doesn't always deliver benefits, UBC study
Facts of Irish infants' burial remain uncertain, despite outrage